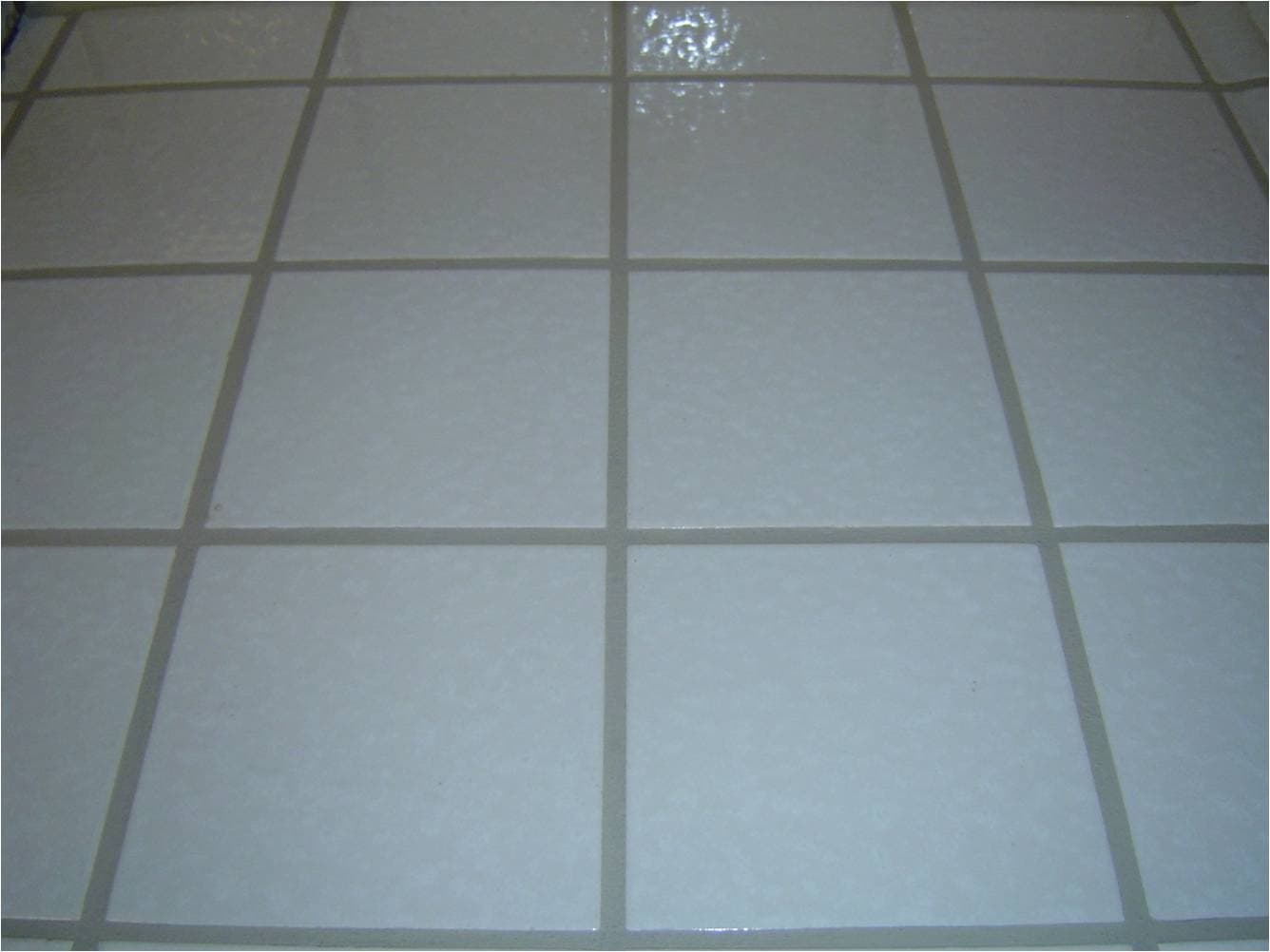 If your tile floors and other surfaces are looking a bit dingy these days, Carolina Tile, Grout & Tub Restoration, Inc. is here to help. Dirt and grime can build up on your grout and leave your tiled surfaces looking and feeling dirty. Our two-step process thoroughly cleans the grout and then applies a sealer that will keep your grout protected for years to come.
Grout cleaning and grout sealing can restore your tile floors and other tiled surfaces to a like-new condition. Carolina Tile, Grout & Tub Restoration, Inc. specializes in cleaning and treating all types of tiled surfaces. With years of experience providing quality service in and around Greensboro and the Triad area, we are your complete grout cleaning solution.
WHY YOU SHOULD HAVE YOUR GROUT PROFESSIONALLY CLEANED AND SEALED BY A GREENSBORO EXPERT
Tile floors, showers, tub surrounds, and countertops are meant to last the lifetime of your home. They are durable surfaces that can withstand a lot of use.  However, they need to be cared for. To get all of the benefits that tile has to offer, including adding the perfect aesthetic, professional cleaning and sealing is a must. Deep down cleaning provided by our local Triad contractors can remove years of build-up dirt, grime, mold, and mildew. Sealing your grout makes keeping it clean much easier and makes sure your grout stays looking great for years to come.
CONSIDER ALL THE ABUSE YOUR TILE SURFACES DEAL WITH
Typically tile floors are installed in high traffic areas that may be exposed to moisture. These areas like kitchens, bathrooms, foyers, mudrooms, family rooms, and basements often see lots of traffic, spills, and exposure to moisture. Tile floors in bathrooms are exposed to constant moisture which can be an invitation to mold and mildew build-up. Cleaning with over the counter bathroom cleaners just does not get the job done to the highest standards. While tiles and grout are durable surfaces that can stand up to a lot of living, they still are prone to dirt and grime build-up. Professional grout cleaning and grout sealing from a reliable source can help you easily extend the life of your tiled surfaces.
NC's Best Grout, Tile & Bathtub Services
Before you have your tile, grout or tub replaced, let Carolina Tile, Grout & Tub Restoration, Inc. show you what options are available to you.
THE PROBLEM WITH OVER THE COUNTER SOLUTIONS
There are plenty of products on the market that are made to clean tile and grout. The problem with these products is that if they really worked, they would put the manufacturer out of business. They can make a small difference, but that difference does not last and you will find yourself having to re-clean the grout and tiles regularly.
Of course, if you have long term build-up, over the counter products simply are not powerful enough to get the deep down clean you are expecting. If you factor in the cost of the products and the amount of time that you have to spend scrubbing, over the counter does not seem like such a great choice.
Grout cleaning as a DIY project rarely works out the way you planned, and of course, it is back-breaking labor. Many people make the mistake of using caustic chemicals and a scrub brush when cleaning grout. You can damage your grout with caustic chemicals. Grout can dry out and crack when exposed to harsh chemicals, and besides, do you really want to risk leaving behind harmful chemical residue?
Having a local Greensboro professional use the right equipment and the right solvents to get your grout sparkling clean is not only a safer option it is also a time-saving option. With the right equipment and technician, the project can be done quickly. The best part of professional grout cleaning and professional grout sealing is that you get a long-lasting durable clean surface that you can enjoy worry-free. If you want professional results the best way to get them is to turn to the professionals
MILDEW, MOLD, AND OTHER ISSUES
FEEL BETTER ABOUT YOUR FLOORS
Grout cleaning helps to remove pathogens like bacteria, mold and mildew from your floors, and other tiled surfaces. Mold and mildew love warm, damp surfaces, and Greensboro is already quite humid. Grout is porous and can be an excellent incubator for bacteria, mold, and mildew. Grout cleaning removes the dirt, grime, mold, mildew, and spores, and once we seal it, you will never have to worry about mildew or mold build up on your grout again.
There is nothing worse than spending a few hours cleaning the house only to find that the house still feels dirty. Grout that has not been cleaned professionally loses its vibrant look that helps to make your floor pop.
Whether it has been a couple of years or you never have had professional grout cleaning and grout sealing, Carolina Tile, Grout & Tub Restoration, Inc. can quickly get your floors looking like new again. You will get that whole house clean feel every time you tidy up once your floors are looking their best.
GROUT CLEANING BY CAROLINA TILE, GROUT & TUB RESTORATION
Our grout cleaning process is safe for all your tiled surfaces. The grout between your tile is porous, and over time it will absorb dirt, debris, mildew, mold, and limescale. Mopping and scrubbing won't be enough if you want a clean surface, because these cleaning methods will only remove the surface soil and not the embedded dirt and stains. Our expert tile and grout cleaning & sealing services can restore your grout to its sparkling clean condition.
Our advanced vapor technology disinfects your grout surfaces, killing germs and bacteria. We only use products that are free of harsh and harmful chemicals to ensure your safety. Additionally, we utilize low-pressure, high-heat steam to remove the discoloring agents in your grout. A lot of other cleaning companies will use harsh chemicals and high-pressure cleaning that can damage your grout.
The advanced vapor technology we use is designed to not only clean grout and tiles but to kill the germs that you cannot see. The high heat kills germs and opens up the pores on the grout. Our process is completely safe, and will not leave harmful chemical residue behind that can be dangerous to pets and children.
Once your tile and grout have been cleaned, we will apply our premium, clear, penetrating grout sealer. This grout sealing process is a very important part of the process. Grout cleaning will get your floors clean, but unless you seal them, they will get dirty again, rather quickly.
This premium, penetrating grout sealant will not only prevent dirt build-up, mold and mildew, and other germs from getting into the grout, but will also help protect and keep your floor looking great for years to come.
LEARN MORE ABOUT OUR GROUT CLEANING AND GROUT SEALING SERVICES
If you would like to learn more about our grout cleaning and grout sealing services within the NC Triad area, we are here to answer any questions. Contact us today to learn about how our services can restore your tiled services and arrange for a free no-obligation price quote.